Last updated on 10th July, 2023 at 08:28 am
Heads Up: For the sake of transparency, this post might contain affiliate links. If a sale is made, I will receive a small commission (at no additional charge for you), which helps keep the lights on and helps feed my cats. Please read our disclosure policy for more information.
Side hustles for introverts have become a hot topic lately because they are a great way for introverts to make money without having to interact with people all the time.
Introverts can focus on making money from their comfort zones which can be anything from writing, designing, or promoting products online.
As a person who is naturally an introvert, I admit that networking can be a daunting task. It is easy to feel intimidated by the idea of meeting new people to expand your network.
However, that doesn't mean that we are not great at networking. We just don't like to do it.
For introverts who hate networking and have trouble making money through traditional work, side hustles can be an excellent way to earn extra income while still being able to enjoy the privacy and peace of your own home.
But most of the time, side hustles are only accessible to extroverted people who love working in groups and talking on the phone all day (not to say that those side hustles aren't great!).
That's why I've put together this list of 21 side hustles for introverts who want to make more money in ways that don't force them out of their comfort zones!
21 Side Hustles for Introverts Who Hate Networking
1. Start a Blog
When you think about starting a blog, it can be overwhelming. You have to find your voice, create content that is engaging, and then promote it. And that's just the beginning of the process!
But what if I told you that you could start a blog and make money without ever having to talk to anyone? It sounds too good to be true, but it's not!
Introverts are often more comfortable working behind the scenes than they are in front of a crowd. This is the reason why I listed blogging as first on this list.
How to Get Started:
This will require some upfront investment, but the ROI is well worth the price. Kickstart your blogging journey with Bluehost.
This resource-packed step-by-step guide will give you the steps to start building a successful WordPress blog with Bluehost.
But what if budget is your strongest enemy? I would suggest you start publishing your content on any free platform such as Medium. Just to get the hang of blogging and build a following.
The strategy here would be to upload as many articles to Medium and set up a "Buy Me A Coffee" link for donations on your Medium account. In the meantime, you can start other freelancing services (more on this later) just to get some cash.
Once you have enough budget, you can establish your own WordPress blog with Bluehost.
FEATURED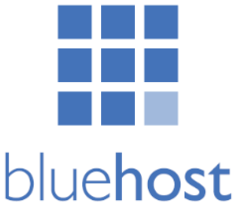 Get Started
Start A Blog Now
Want to start your own blog? From just $2.95/month, Bluehost can help you do so – even better for my readers, they let you get a domain name for FREE with the 36-month deal subscription. This is an exclusive offer only for my readers.
2. Web Design and Development
Web Design and Development is one of the most popular industries for freelancers these days as well as being one of the best-paying ones too!
With this lucrative field, you can find your perfect balance between working in a team environment and still being able to work remotely when you need time alone.
So if you are a techie who knows how to code and has an eye for design, giving up your weekends or after-work hours to get started with this side hustle could be the perfect thing for you.
How to Get Started:
Where do you begin? You can find those side hustles on the following websites:
FlexJobs
Remotive
Toptal
Upwork
3. Create an Online Course
There are many different types of courses that you can create. You could teach something that you are good at, like how to cook.
Or you could teach something that you are passionate about, like photography or yoga. The possibilities are endless!
How to Get Started:
Upload your course to any free video streaming platform such as YouTube.
And in the description, highlight to your audience that they will get an exclusive access code if they subscribe to your premium online course.
It's pretty simple. Uploading videos to YouTube is just a way of getting traffic to your premium online course, but make sure you focus on giving more value rather than just promoting your online course.
FEATURED

Get Started for Free
Teachable: Create & Sell Courses
You, as an aspiring content creator can now turn your knowledge into a thriving business by relying on the best online course platform!
4. Sell Canva Templates
Selling Canva Templates is a side hustle that can be done from anywhere with an internet connection.
It's one of the most popular ways to make money online, and it's a great way for you to get started in your online business.
There are many different templates to choose from and they come in a variety of styles. Here are some examples:
Ebooks
Workbooks
Media kits
Youtube thumbnails
Website banner
Pinterest pin templates
Instagram templates
How to Get Started:
The first thing you need to do is register on Canva, which is free – afterward, you can start exploring the templates they have that can help with your inspiration and then create designs from scratch by yourself.
If you don't have design experience, it's no problem! You can either start hiring other designers or buy any PLR products and sell them back with the right license.
5. Provide Freelance Services
Freelancing is one of the most popular side hustles for introverts. It offers you the freedom to work when you want and where you want.
You also don't need to deal with clients or manage employees which is what we as introverts typically struggle with most.
How to Get Started:
Set up a portfolio highlighting what services you offer so that your future clients don't have to dig around the Internet trying to figure out whether or not you're a good fit. Don't forget to include samples of your works in the portfolio. 
After that, you may want to send out a few cold emails firsthand and establish a personal connection with your future clients.  
Once they trust you enough, they'll be more willing to take a look at what it is that you offer.              
If you need a fast start as a freelancer, then you can also apply for jobs on these websites:
Upwork
Freelancer
Toptal
Flexjobs
Guru
PeoplePerHour
6. Manage Social Media Accounts
We know that social media is an integral part of our digital lives. But, what if you are not really into it?
That's okay!
You can still manage social media accounts for any business out there and make extra money.
How to Get Started:
If you are a beginner in this side hustle, I recommend you take any free social media management courses. It will help you understand it much better and get yourself on the right track.
Once you get the hang of it, you may approach any business that would need your service by sending them emails. Why not phone calls? Because we are introverts, remember? Lols. We prefer writing rather than talking to anybody on the phone.
7. Get Paid to Rent Your Space
What part of your house is being wasted away? Maybe you have a huge backyard garden that you don't know what to do with.
Or maybe you no longer utilize your garage space because it no longer serves a purpose?
Do you know that one of the side hustles that is growing in popularity is renting out your space for events or parties?
Yes, you can rent out your home, car, or office space to make some extra money on the side.
How to Get Started:
First thing first, if there are any rust, dirt, or unused items occupying your space then tidy them off. Once you're done with that, take pictures and videos of that space.
Next, you may become a host on Neighbor.com and start advertising your space.
RECOMMENDED

Become a Host
Get Paid to Rent Out Your Space
Neighbor is the Airbnb of storage. They help you transform the space you already have into cash.
8. Mystery Shopper
Mystery shoppers are people who go into stores and pretend that they're regular customers.
They then report on their experience with the store and provide feedback on how the store staff behaved and what they could do better.
How to Get Started:
You can install any mystery shopping app just to get started. Some of them are as below:
iAuditor by SafetyCulture
Streetbees
Secret Shopper
Client X
9. Sell Stock Photos
If you have even a basic understanding of photography and the ability to shoot with your smartphone, this side hustle could be perfect for you.
Stock photos are images that are licensed for use in a variety of professional and personal projects. These images can range from photos of people on the street to photographs of famous landmarks.
How to Get Started:
To really step up your game, I suggest you invest in some editing skills or just buy some Lightroom presets from Etsy.
Uploading those stock photos on your website is also an option. But most people start by uploading them to one of these sites:
Shutterstock
Getty Images
iStock Photo
Foap
10. Get Paid To Test Products At Home
I know how unbelievable it sounds, but yes! It's real. You should consider it seriously, it's one of the best side hustles for introverts out there.
You can find many companies that offer this service and they are looking for people like you that are willing to test their products and give feedback on the experience.
How to Get Started:
All you have to do is sign up with them and they will send you the product and instructions on how to use it. You will then have some time (usually 2-4 weeks) to try out the product.
Take notes on what you liked or didn't like about it, then send them your feedback so they can improve their product.
Make sure you check the offer carefully before accepting. It's not guaranteed that testing might lead to more work in the future.
ShareYourFreebies: You can try testing products from your favorite brands and get approved instantly.
Product Testing (UK): Allows a user to test a variety of all the latest tech, gadgets, fashion accessories, and more.
11. Pet Sitter
Do you know what I love? Cats. Yep, they're the best animals ever.
Introverts definitely love animals! It's not surprising that pet sitting is one of the most popular side hustles for introverts, they can enjoy their solitude while interacting with the animals.
I used to do this side hustle, and I found it really easy. It's not hard, and if you do it a lot, it can become more profitable than other types of side gigs.
How to Get Started:
Simply sign up with Rover. Rover is an app where pet owners can find local pet sitters they trust while leaving their pets in their own homes.
You just need to make sure to set your own rates, hours, and other terms before getting started.
RECOMMENDED

Become a Sitter
Rover – The World's Largest Network of 5-Star Pet Sitters
Rover app and website connect cat and dog parents with loving pet sitters and dog walkers in neighborhoods across the US, Canada, the UK, and Europe.
12. Online Survey Taker
You might have heard about companies that offer incentives for completing surveys – this is one-way survey takers make more money.
Participating in surveys is about as close to hands-free work as it gets- it literally requires no human interaction. You most certainly love doing that, right?
With this side hustle, all you do is answer surveys as they come in on your computer or phone. You'll never have to meet any of the people in person.
How to Get Started:
Sign up with any survey companies that you like, and they'll ask you to complete your profile so they can make sure they send surveys tailored to your demographic.
Survey Junkie. It's never been easier to make money by giving your opinion. Join Survey Junkie now and earn up to $50 per survey.
Survey Voices. Make $300 just by voicing your opinions. It's that simple. Join Survey Voices now.
iSurvey World. Get paid while you sit at home and relax. It's like getting paid to do nothing! Earn up to $70 per survey. Sign up and get a $5 bonus now.
RECOMMENDED

Join InboxDollars Now
InboxDollars
There's nothing better than spending a few minutes of your day to earn some extra cash at the end of the week.
13. House Cleaning Service
For introverts, it can be difficult to find a side hustle that is both profitable and enjoyable. House cleaning services are often overlooked as a potential side hustle for introverts.
You don't have to interact with people, which is perfect for introverts who want to avoid social interaction when possible.
There are many different types of house cleaning services you can offer, including:
Carpet Cleaning Services
Carpet Cleaning Services
Window Cleaning Services
Gutter Cleaning Services
Paint Touch-Up Services (Inside)
Paint Touch-Up Services (Outside)
The list goes on and on!
How to Get Started:
I would recommend choosing a specific service to focus on, like carpet cleaning. If it sounds like you enjoy doing that, so I don't see why you would want to also have to clean floors and windows every day.
TikTok is all the rage right now, so why not upload a short video of you cleaning your own carpets at your home? It's a great way to demo what you can do and give potential customers some insight.
There are so many videos of people cleaning carpets on the app. You don't have to show your own face–just watch those videos carefully, and you can figure out how to do it yourself.
People love when they see the results of such a clean carpet – you'll probably get even more customers after this.
14. Food Delivery
When the world pandemic strikes, food delivery services get super popular since people are forced to stay at home.
And it's been like that ever since then- people like convenience, so this service has continued to grow in popularity.
Food delivery services might be a good side hustle for introverts who are interested in earning some extra money while getting some fresh air.
You will also get to enjoy your day outside of the office by going around and fulfilling orders.
Who knew that a little extra effort on your part might just land you an even bigger payout from your grateful customers?
How to Get Started:
You will need to have your own set of wheels. It will likely be either a car, bike or even a motorcycle.
And if you have one, it's time to register on food delivery apps and start accepting orders from your customers. The most famous food delivery services you can try are Uber Eats and Doordash.
15. Online Gamer
Here's another one of the many side hustles for introverts – online gaming
It is no secret that the video game industry is a multi-billion dollar industry. With the rise of online gaming, there are now more opportunities for gamers to make money than ever before.
If you are passionate about gaming and think this is your chance to turn it into a career, you should really take these side hustles seriously. You never know what might happen if you don't, so get out there and give it a go.
How to Get Started:
To start earning money, sign up with Swagbucks or InboxDollars. They will pay you real money, by exchanging the time and effort you're already putting into playing games.
Another option for you to kickstart earning money is by streaming your gameplay live on various sites like Twitch and YouTube, which are then monetized through ads or subscriptions.
But in all honesty, this second option might take a while to build your following and maybe make any money from them. 
16. Video Editor
Video editing is a skill that not many people know about.
It's a great side hustle for introverts because it doesn't require too much talking to people. You can work from the four walls of your home and spend your time on your own schedule.
How to Get Started:
Creating promotional videos for content is a very time-consuming task. And we know that most business owners have their hands full.
As far as promoting and marketing go, they often lack the time to handle that area themselves. That's where you as a video editor come in.
With the AI industry booming, you should work on your editing with tools like Fliki and InVideo. They'll help you speed up your process.
RECOMMENDED

Start Creating
Fliki AI Video Editor
From the creators of Rytr, Fliki is a text-to-speech editor that comes with various realistic voices to choose from. This is by far the best text-to-speech editor I have ever come across.
17. Get Paid to Read Emails
Have you ever thought of how to get paid to read emails? Well, this is your lucky day.
This is a legitimate and plausible way to make money reading emails, whether you're using Gmail or Yahoo.
While reading emails can be tedious, it's a decent way to make some money on the side, as long as you don't mind making roughly $5-10 an hour or so while also having access to any new sender's email content.
How to Get Started:
There are a variety of ways to get paid for reading emails. Swagbucks and InboxDollars are two platforms that will offer you cash incentives for the time you spend in your inbox, without the need to spend additional time or money.
RECOMMENDED

Sign Up and Earn
Swagbucks
Swagbucks is a rewards site that has been around for over ten years. They give you points for doing things that you already do online, like searching the web and watching videos. These points can be redeemed for free gift cards, electronics, or cash donations to charities of your choice.
18. Open Print-on-Demand Shop
Starting your own print-on-demand shop can be an excellent way for introverts to have a side hustle without having to deal with any customers or public appearances.
Whether you're just starting out or are a seasoned seller, Redbubble is the best place to start selling.
I had a great experience getting my store up and running with them. I managed to get my first sale in 5 days.
Don't get me wrong here. I'm not trying to show off or boast – this is just to give you a push in the right direction.
How to Get Started:
Here is a definitive guide on how to sell your artwork on Redbubble. It includes a lot of useful information that can help you get started and start making more money online.
19. Sell Feet Pics
Say what? Sell feet picture? Yes, you read that right. Feet pics are a thing now.
While this may sound like an odd way to make money, it's actually quite lucrative and easy to set up.
It's one of the unique side hustles for introverts that you can consider now.
How to Get Started:
You can start by setting up your own website and then just take pictures of your feet and upload them accordingly.
The more creative you are with the photos, the more viewers you will have. Don't worry if this sounds too embarrassing, there are plenty of people out there who enjoy buying these types of pictures.
However, if you don't want the hassle of building your own website, you can upload them on sites like Instafeet and Feetfinder.
20. Graphic Design
Graphic design is a profession that requires creativity, talent, and skill, which is not a strength for many introverts.
But bear in mind that it doesn't require you to talk a lot, which can be an advantage for introverts. It is also one of the most in-demand professions in the world.
Before you get started and want to boost your income as a graphic designer, here are among the things you need to do first:
Developing your own personal style
Building a strong portfolio
Knowing how to market yourself
Develop an effective marketing strategy so you can reach potential clients
How to Get Started:
The best way for you to get started is to find potential clients on social media and present an offer. For example, redesigning their posts, thumbnails, banners, and other marketing elements–free of charge.
What you want to do next is to contact these business owners and make your pitch to them over email.
Don't worry. It's not a way you would be telling them their design is bad, but you need to help them see that your new design could increase conversions and followers.
RECOMMENDED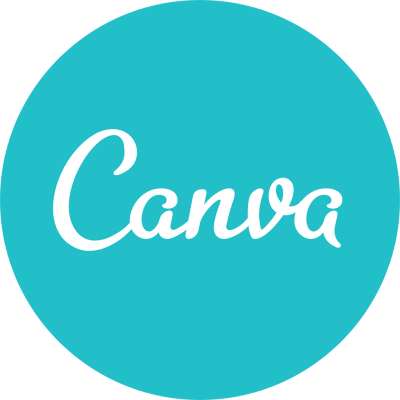 Get Canva Free
Canva
You can use Canva to help you create visually engaging graphics with ease. It comes with a range of templates and images, which allow you to create professional pieces in minutes.
21. Profit From Flipping Items
The popularity of this side hustle is very telling. Even Gary Vee, who is a Belarusian-American entrepreneur, has tried it out.
His method was to buy vintage toys at garage sales or flea markets and resell them on eBay for a handsome profit.
What's the harm in replicating or mimicking his strategy that made big bucks already?
With Gary's strategy, there are many things you can sell to make money. Here are some of the things you can flip easily:
Books
Vintage furniture
Watches
Vintage electronics
Shoes
Power tools
How to Get Started:
Instead of scavenging on a flea market (which requires you to interact with people to bargain), why don't you start searching for free items that people want to get rid of on Craiglist?
Once you find the thing, make a quick search on any marketplace websites to see how much people are selling them.
If it's profitable enough for you, then go for it. Get in touch with them through the site and pick up the items that they no longer need.
You may then upload the items on the Facebook marketplace or eBay and make those profits you have been craving.
Final Thoughts – Side Hustles for Introverts
Many introverts find it difficult to start conversations with strangers. The thought of having to make a phone call, or even talking to someone at a networking event can be terrifying.
So they resort to using the internet in order to find side hustles that are less intimidating.
There are many side hustles for introverts, but finding the one that suits your preference can be quite challenging.
Since introverts are hard to please, it's worth it for you to try a few side hustles until you find one that "clicks". You might be lucky and find something right away.
Once you've reached that point you can decide which side hustle to focus on and start working full-time from home. You may never have to suffer through another 9-5 again.
It's time for you to ditch the tie and stop being shepherded at work all day long.