Last updated on 25th September, 2023 at 10:30 pm
Heads Up: For the sake of transparency, this post might contain affiliate links. If a sale is made, I will receive a small commission (at no additional charge for you), which helps keep the lights on and helps feed my cats. Please read our disclosure policy for more information.
There are many ways to make money online. Some of them require a lot of time and effort, while others only require a little time and effort.
Typing online is one such activity that can generate some good income for you if you know how to do it the right way.
To make money typing online, you need to find a website where you can post your typing skills and get paid for them.
Many websites offer this service these days and they can be found with a simple search on Google or other search engines.
Start by creating your profile on the website and then start practicing your skills so that you have something valuable to offer when someone posts a request for typing services.
With that in mind, let's dive into how you can get paid online with typing.
FEATURED

Learn More
Live Chat Job That Pays $30/Hour
Get paid to work from home? Yes, please! It's an online job that starts at $30 per hour. Click the "Learn More" button for more info.
Work online from anywhere
Set your own hours
No experience required
Heads Up
I'm going to share with you a little bit of a hack on how you can speed up the typing process. Make sure you stick with me all the way till the end.
Get Paid to Take Surveys Now. Easy Money.
Website: Textbroker
The name of this website is Textbroker: Content and article writing services.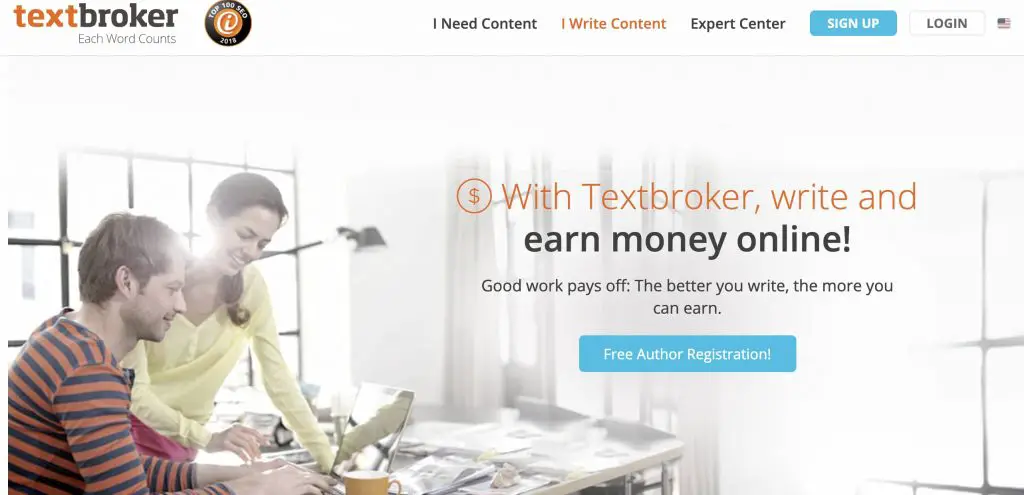 This website is 100% real, and legit. They've been around for years and they worked with big and small companies such as eBay, Yoast, Staples, OTTO, etc.
But why write for Textbroker? Here's why.
Free registration: Writing for Textbroker is 100% free of charge for authors
Weekly payoff: Textbroker pays you for your article as soon as the client accepts it. You can request a weekly payoff as soon as you've earned $10 or more.
Flexible time management: Write on your own time as often as you like. Even while watching TV!
How Much Does Textbroker Pay?
Now, let's have a look at the payment.
Naturally, we want to find out how much the payment will be first, right? It's very likely that you'll nod your head in agreement.
Here's a tip for this; the better you write, the more you can earn. Sounds logical right?
So basically, Textbroker is going to pay you via PayPal. If you don't have one, it's easy to register and it's free.
How much are they going to pay? Essentially, the amount of money that is going to be paid to you depends on how many stars (ratings) and words you are able to write.
Below is the screenshot of the payment.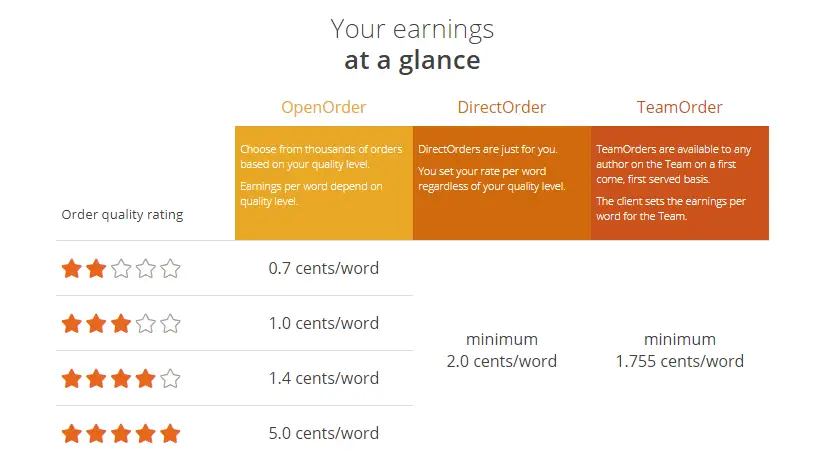 It's pretty straightforward forward, right? Remember guys, your goal here is always to get better and better.
Even though the amount of 2 stars is just 0.7 cents/word, it's still a good start if you can write thousands of words in a single article.
We will go through how much you can possibly make with this website by using its calculator.
Textbroker – How to Get Started
You might want to know what the steps are for getting started. They are as follows.
Register for free, and verify your U.S citizenship
Submit a writing sample (Textbroker will rate on how many star categories)
Get your rating
Complete your author profile
Start writing for cash
That's it, guys. You just need these 5 steps and you're in the business.
By using its calculator, I'm going to demonstrate just how much money could be earned with this website.
Let's just say you are a 4-star writer, and let's say you are capable of writing four thousand words.
I know, you must be thinking that four thousand is a lot of words. But remember guys, there's a hack that I am going to share with you on how to do this easily.
Have a look at the screenshot below.


A single article with a 4-star rating and 4,000 words can earn you $56. Isn't that better than earning nothing?
Eventually, you'll get better and better from time to time. So let's say you are upgraded to the 5-star category, and with those four thousand words, you'll be able to earn $200!


Related Topic You Might Be Interested:

The Hack: How To Speed Up Your Typing Process
Finally, we have reached the point that you have been waiting for. Let's get going with the hack that I promised earlier.
Here's what you need to know about producing articles with up to 4,000 (or more) words and earning up to $200 per day.
It's quite likely that most of you have an account with Google. Should you not have one, it's never too late to create one for free.
When you're ready, click the blue "Go to Google Docs" button below.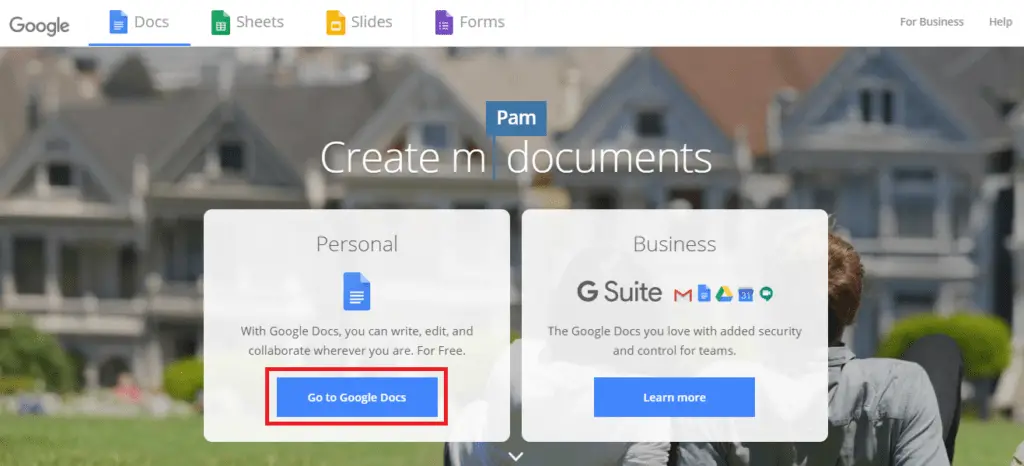 Step 2: Click on the Blank Button
As highlighted in red, click the blank button and it's going to show you a blank page.


Step 3: Voice Typing
Here comes the real deal!
This is the part I am going to show you how easily you can have four thousand words in a single article within 20 – 30 minutes.
What you need to do is click Tools >> Voice Typing as below.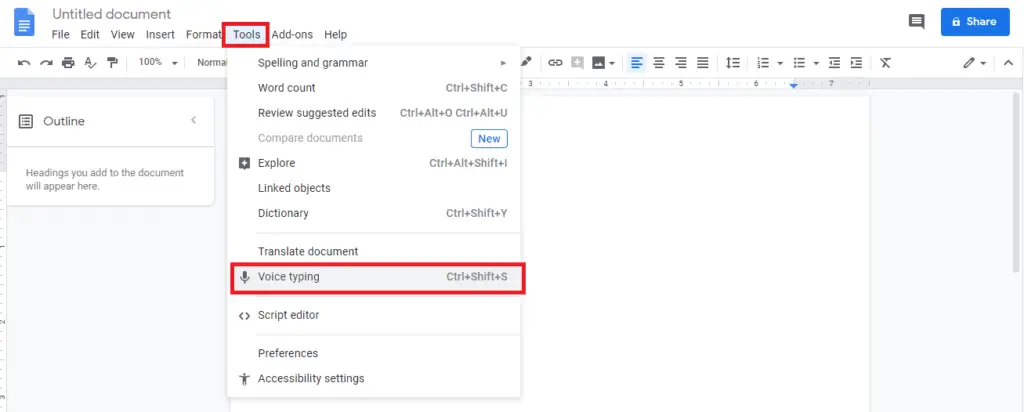 Step 4: Start Voice Typing
You just have to click on the icon below to activate your microphone. What you're going to do is basically perform voice typing! Isn't that easy?
Instead of typing manually, you are going to use your own voice and Google Docs will transcribe it into words. Speak out all the words that you want to include in your article, and Google Docs will do the rest.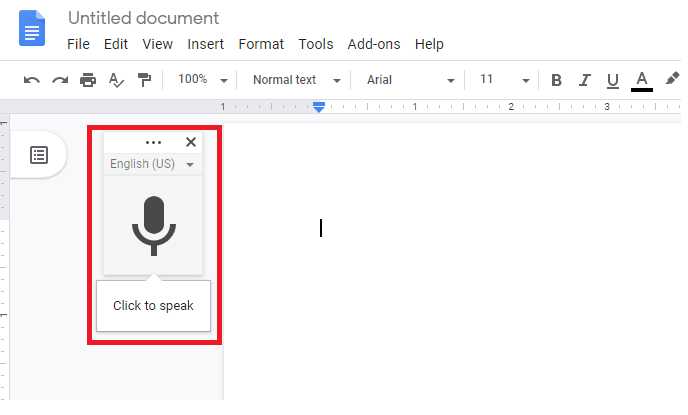 Wouldn't it be convenient for those of you who have difficulty typing quickly? This will be of great assistance to you. 
Textbroker Tips That You Should Keep In Mind
It's crucial that you utilize Textbroker to your advantage in order to make as much money as possible. Here are some tips that you should keep in mind. Implement them to boost your income!
1. Profile Information
Ensure that your profile contains as much information as possible. Here are my suggestions:
Include a link to your personal website and blog
Include a link to your social media profiles (Twitter and Facebook) and any other online presence
List the languages you can write in
List what you would like to write about on Textbroker
2. Focus On Your Knowledge
Early in the process, you should focus more on your areas of expertise. Consider yourself an expert in travel; begin writing in that niche. This will definitely help you to gain confidence, to produce quality content, and to increase your rating.
3. Plan Your Writing Process
Start creating a strategy on how you can speed up your writing process. For example, segment your writing into four steps:
Prewriting: Any action you take before you draft your document is called prewriting. The process involves brainstorming, outlining, taking notes, etc.
Drafting: Writing a draft is the action of organizing your thoughts into sentences and paragraphs. It involves defining and expressing your findings on prewriting.
Revising: It is here where you think more deeply about your readers' requirements.
Editing: Ensure all spelling, grammar, and punctuation are correct.
4. Make Use Of the Textbroker Author Forum
Ask questions about anything related to writing, such as how the system works, the various features of it, how best to get started with Textbroker, or just general questions about writing in general – even if they're not really pertinent specifically to Textbroker.
Wrapping Up
If you're looking to earn money writing online, Textbroker is definitely a good service. However, experienced freelance writers may not find this option the most profitable or attractive.
But this is a good place to start if you want to make money online by typing.
This is a great way to earn some extra income part-time and doesn't require any prior experience or skills.
Therefore, I believe that many people would benefit from it.
This pretty much sums it up. The purpose of this post is to assist you in earning right away. Simply take action today and get paid online.
Signing off now, cheers!~