Last updated on 24th September, 2023 at 11:26 pm
Heads Up: For the sake of transparency, this post might contain affiliate links. If a sale is made, I will receive a small commission (at no additional charge for you), which helps keep the lights on and helps feed my cats. Please read our disclosure policy for more information.
Canva is a fantastic tool that helps people turn their design ideas into reality with just a few clicks. It does not only provide the tools to create engaging visuals for social media profiles, but it also provides freelancers with the opportunity to use it as a money-making machine.
The company provides a great opportunity for people with little or no design experience to be able to create professional designs, quickly and easily.
For those who are looking for an additional income stream, there are many ways to use Canva as a money-maker.
This is why this article will explore some of the most popular ones.
Don't have time to read it all in one sitting? Feel free to pin it for later.
Since the launch of Canva in 2013, more people have used this site to create all sorts of designs.
Some people are using it to create business cards, flyers, posters, invitations, or even wedding invites. And others are using it to make family photo collages or personalized birthday cards for loved ones.
Whatever you want to use your designs for – making money is always a great option!
If you have a creative streak or are looking for some additional money on the side, you can start using this tool to earn some cash on the side.
FEATURED

Learn More
Live Chat Job That Pay $30/Hour
Get paid to work from home? Yes please! It's an online job that starts at $30 per hour. Click the "Learn More" button for more info.
Work online from anywhere
Set your own hours
No experience required
Get Paid to Take Surveys Now. Easy Money.
In Case You Live In A Different Universe
Canva is a free, online graphic design platform with a drag-and-drop interface that lets you customize templates quickly and easily.
Editing photos with Canva requires almost no photo editing knowledge or skills.
The best part of the tool is that it's free to use.
Enough said I'll walk you through the 10 ways that you can use Canva's powerful layout tools and text formatting options to start earning money from your designs without even leaving the comfort of your home!
1. Using Canva To Sell Social Media Design On Fiverr
Social media design is on the rise in today's society.
Social media platforms serve as a major form of communication for everyone from small businesses to ordinary people who just want to keep in touch.
With this change, there are tons of opportunities for designers to make money online by selling their services on sites like Fiverr.
Social media design is a difficult task. You have so many things on your plate that it is hard to go through all the colors, fonts, and graphics.
Besides that, you probably thought, "I am not a graphic designer. How on earth am I supposed to do this?"
Believe me, that's not something you should worry about.
A powerful tool like Canva can help you save time and create beautiful designs in no time at all!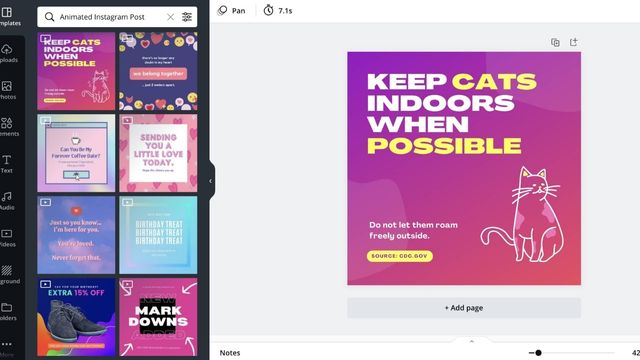 Furthermore, starting with Canva requires no design experience. That's how easy Canva is.
However, I would personally suggest you carve out time to learn the ins and outs of graphic design skills from time to time.
That would practically increase your skills of getting better at designing.
You might also be interested in these:
2. Selling Print-on-demand (POD) Items On Redbubble And Teespring
Some designers are already selling their items on sites like Redbubble and Teespring. Print-on-demand websites offer a wide range of products that people can order with custom designs.
As a matter of fact, it was through Redbubble that I earned my first successful earnings online.
The following is an example of what you will be receiving from Redbubble every time you make a sale.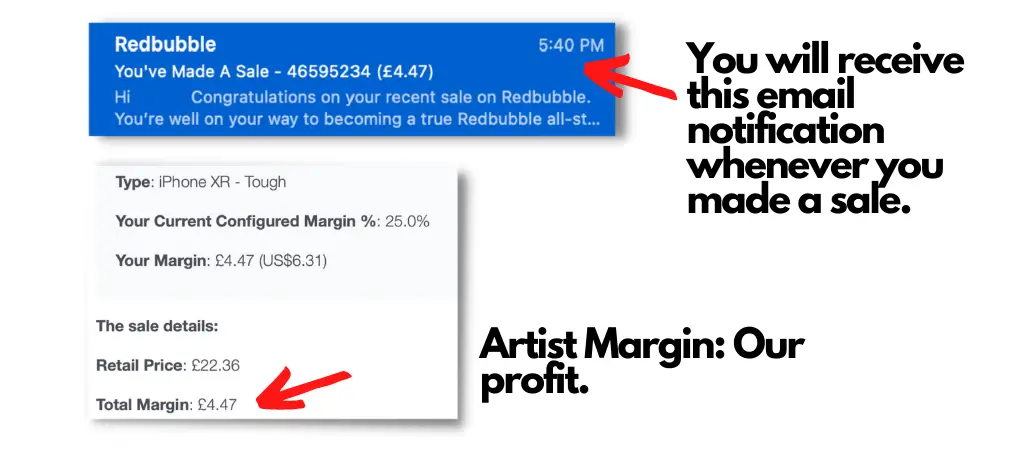 The designer sets the price, uploads the artwork to be printed onto various products, and accepts orders from customers all over the world!
Canva has been a recent go-to for many business owners and entrepreneurs looking to create excellent designs that they can print on demand.
With Canva, you'll not only be able to design your own prints but also purchase pre-made templates that are customizable with the colors of your choosing.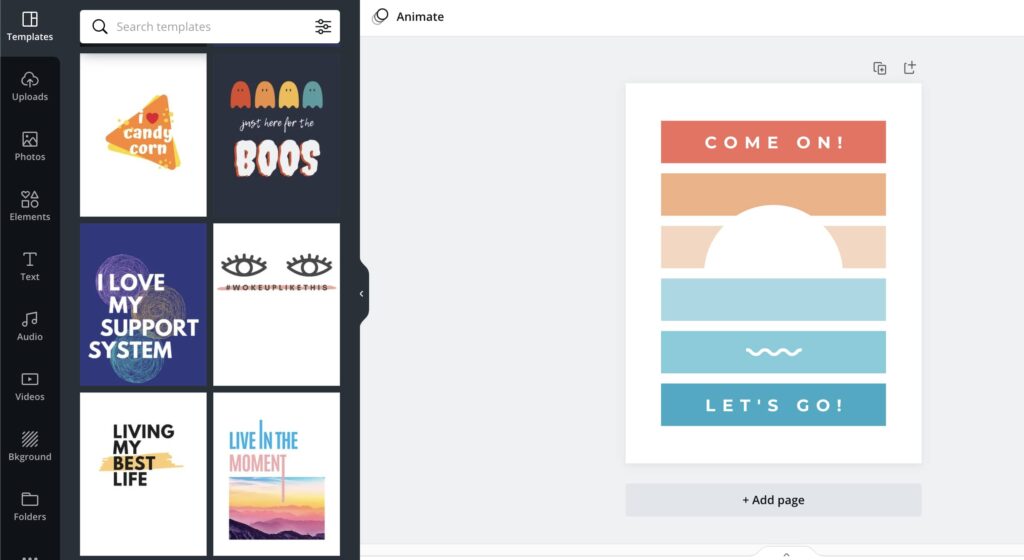 Here are some great advantages of print-on-demand:
You don't have to worry about inventory
You can create custom designs for your customers
No minimum order quantities
It is easy to add and remove products or change prices
Marketplaces like Teespring and Redbubble have a lot of traffic
3. Get Paid Selling Digital or Printables On Etsy
Etsy is a global e-commerce website that features handmade or vintage items, and artisans who sell their creations.
As an Etsy seller, you can open your own online shop where you'll list the things you make and people will buy them.
Sign up with my affiliate link below to open your Etsy shop today and get 40 listings for free.
Selling printables or digital products is a great way to make some extra money on the side.
Whether you're making journals or diaries, a monthly planner, customized birthday cards, or personalized stationery, there's something for everyone.
With Canva's printables feature, you'll be able to design them in no time at all.
4. Make Money Creating Canva-Related YouTube Tutorials
YouTube tutorials about Canva have become more and more popular over the past few years, and now it's time for you to get in on the action too!
You're already a pro at using Canva, and you've made some money on the side with your creations.
But now it's time to take things up a notch!
YouTube is an incredible platform that has given us all sorts of people who make a full-time living off what they do online.
YouTube is one of the most popular sites on the internet. According to statistics, YouTube reaches 1 billion unique users per month, and over 6 hours of videos are uploaded every minute.
There are many ways you can make money with your YouTube channel:
Adsense revenue
Affiliate marketing programs like amazon associates
Or simply through donations (tips)
5. Create And Sell Your Own Master Canva Course
If you're very good at using Canva, then why not create your own course for beginners using a platform like Teachable?
Doing this is really quite simple. Here are some steps to creating your own Canva course on Teachable:
Create an outline of the course content, including any lectures or assignments
Provide an outline of the course's content, in addition to what they will learn.
Choose your price point for the course, taking into account its length and level of difficulty
Add photos and videos to help illustrate your points
Upload a video explaining more about the course's contents or answering frequently asked questions (FAQs)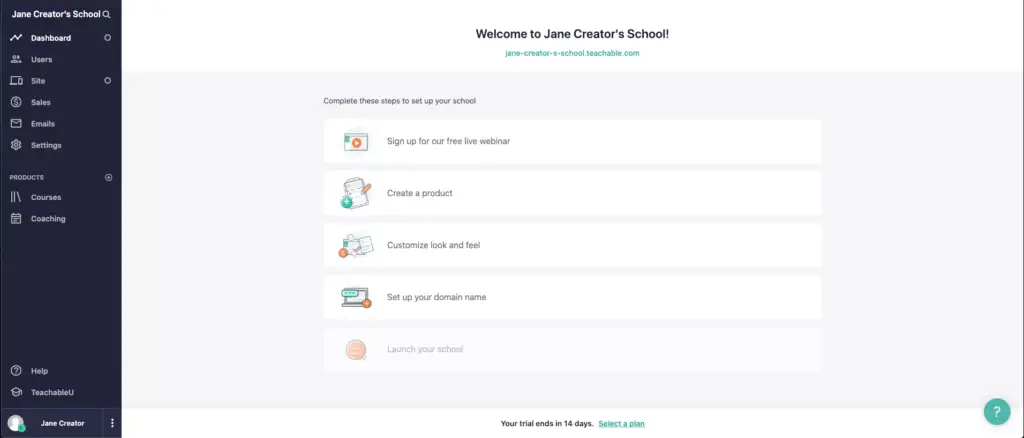 Some topics you can discuss are:
Designing a logo
Creating an infographic
Designing a business card
Creating a presentation template
6. Using Canva To Make Money From The Massive Ebook Market
Have you ever thought about the implications of an ebook's cover design? The cover is what draws people in. It's what makes them want to purchase the book and read it.
A poorly designed cover will turn away potential customers because they don't feel like a particular story appeals to them at first glance.
It's the first thing potential readers see and it will make an impact on whether they want to read more or not.
Given that you only have a few seconds to make a good impression, the cover should be professionally designed by someone who understands the importance of conveying professionalism and quality in those few moments of intrigue.
And that's where you come in!
Have a look at Fiverr, Upwork, and other outsourcing marketplaces and you will see this service is in very high demand and can be quite profitable for you.
7. Create And Sell Your Own Design Templates
Making your own designs on Canva and selling them as templates is a simple and profitable way to make money online.
A design template is an original, pre-designed layout that you can use to create your own website, banner, social media designs, etc.
Design templates are often used by small businesses that don't have the resources to hire someone to create designs from scratch.
I have been a blogger for a while and I know that it is hard work to find the time to create the design for your blog.
This is why I started my Etsy shop so that you can get a design in just a few minutes.
The templates are ideal for digital designs and help streamline the design process. With these templates, you don't need to worry about getting all of the measurements and dimensions correct as they are pre-made.
You might want to take a look at this if you want to cut short the entire design process.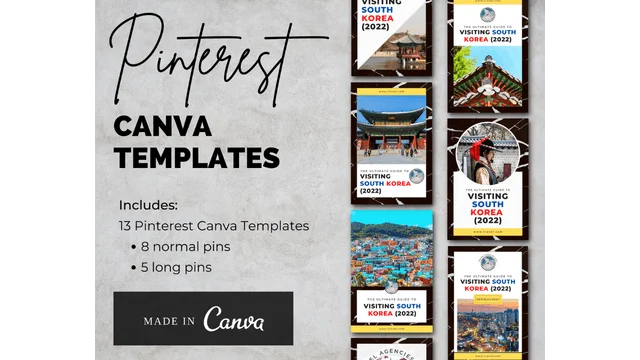 Here are the basic steps to selling your own design templates:
Create your design template in Canva
Promote your templates on social media, blogs, and forums
Bonus step – offer free templates as an incentive for people to sign up for your newsletter or follow you on social media so you can notify your subscribers when you have new templates for sale
8. Profiting With The Amazon KDP Program
Amazon KDP is a platform that enables any author to self-publish their work in digital form.
It was created by Amazon, and they encourage authors of all levels of experience to upload their content for sale on the website.
One way to make money through Amazon KDP is through selling ebooks, which means selling book cover design services to these authors is one way to make money.
However, did you know that there are other ways you can make money through Amazon KDP?
You can use Canva to create low-content books and offer them for sale on Amazon through their KDP program. Low-content books include:
Guest books
Journals
Coloring books
Music composition notebooks
Word games and crossword puzzles
Planners
Quote books
9. Making Money As A Freelancer Designer Using Canva
The design industry is booming. Designers are in high demand. Freelance designers are always looking for new ways to make money with their skills by leveraging popular tools like Canva.
With this tool, you can start making more money by designing social media graphics, infographics, and most other types of graphics you can think of with your skillset.
There are a lot of different design websites out there that offer freelance jobs. Many designers find it hard to choose which one is the best for them.
As such, I put together this list of the top 6 freelance design websites!
i. Dribbble
This is the first website. It was created with the intent of providing designers and artists an opportunity to show off their work, receive feedback, and get hired by potential employers.
Over 1 million people from all over the world are currently members of the site, which has become a major force in the design community.
ii. Upwork
Upwork is a freelance website that offers services for web design, programming, writing, and much more.
It was founded in 1999 by Elance with the goal of providing a new way for businesses to find talented freelancers all over the world.
iii. Freelancer
With more than 12 million registered users in 150 countries around the world, Freelancer is the world's largest freelancing website that entrepreneurs and small businesses can utilize for outsourcing tasks.
iv. DesignCrowd
DesignCrowd is the world's largest graphic design marketplace. It has more than 1.5 million designers in 182 countries, and over 2 billion dollars in design projects completed on its platform to date, with new designs added every day.
In addition to designing logos, websites, and brochures, designers can provide quotes for client projects and be paid based on the quality of their work.
Fiverr is a website that specializes in freelance services starting at $5. It's an online marketplace where business owners can find anything from someone to write an essay, make graphics, or design the next logo for their company.
vi. PeoplePerHour
Fast Company named PeoplePerHour one of the 50 best websites of 2013 and The New York Times called it "a global phenomenon."
With more than 1 million registered freelancers in 191 countries (and counting), PeoplePerHour is connecting talented people to businesses in ways never before possible.
Related Post: How To Make Money as a Freelancer Using Canva Pro
10. Make Money Online With Canva's Affiliate Program
Canva is graphic design software that has been getting a lot of attention. One of the features that make Canva a great choice for beginners and professionals alike is its easy access to the Affiliate Program.
With the help of this program, anyone can make money by referring people to Canva software.
Their affiliate program offers you the chance to earn a commission on any purchases made through your links.
You will earn up to $36 for each new Canva Pro subscriber that signs up using your unique referral link.
Now, since this is my cup of tea, let me divulge how you can promote Canva.
i) Create a Content Marketing Blog Post
To create content, you must first have a blog. I consider having a blog an invaluable asset. An investment of this kind would provide you with the passive income that everyone desires over the long term.
If you wish to start a blog even as a beginner, refer to this ultimate step-by-step guide on how to do so since it's geared toward beginners.
Once you have a blog, start creating any content to promote Canva. Here, I aim to make content that is both helpful and valuable. Try to show your readers how Canva can help solve their problems.
ii) Place a Banner in Your Blog Header or Sidebar
The Impact dashboard will be available once you're accepted into their affiliate program. That's where you can grab their banner ads and start placing them on your blog header, sidebar, or pop-up.

iii) Incorporate It Into Your Blog's Resource Tool
I frequently get questions like "How did you design your Instagram Carousel post?", "What software do you use to design that banner?", etc.
For this reason, I have included Canva on my resources & tools page. Implement this strategy on your blog too.
iv) The Rising Power of TikTok
If Youtube is not your alley, then you have to consider TikTok.
Nowadays, TikTok is not just a platform for teenagers to show off their dancing skills. In fact, companies and brands have begun creating video content on this platform to promote their products/services.
Start creating a short tutorial video on how to design something on Canva. Maybe share some tips on how to design Instagram posts.
Make use of your creativity in those tutorial videos and don't forget to insert the call to action – get your audience to sign up with your Canva affiliate link.
v) Get Ahead of the Algorithms With Instagram Reels
The great thing about Instagram Reels is that even if you don't have many followers, you can still go viral. Repurpose your TikTok videos and upload them on Reels.
Additionally, make sure your Instagram bio includes your Canva affiliate link and encourages your audience to sign up with the link.
vi) The Power of Pinterest Marketing
Pinterest is the go-to social media platform. With over 500 million monthly active users, and an increasing number of daily users, Pinterest has become one of the most popular marketing platforms for businesses.
It is an especially low-cost way to promote products because it doesn't require pressure sales and can be used for a variety of purposes.
Here you can promote your blog's content. Create a Pinterest pin, and link that blog post to your Pinterest business account.
Conclusion
Canva is a great tool to use for anyone looking to make money.
Irrespective of whether you're trying to make some extra cash or start your own business, Canva's tools and resources can help you succeed.
With over 1 million designs and templates available, Canva gives users the ability to create anything they want without any design skills needed.
Now, the ball is in your court. Doesn't it seem like it's about time for you to act and begin earning money with Canva?
Here's what you can do.
Start Canva right now for free and choose whichever ways (as listed above) you are interested in and the one that makes you feel most comfortable.
Start your free Pro trial with Canva now and explore all the unlimited content, branded templates, background remover, animations pro, and many more!
How do you like that? Are there any other ways that you would like to share? Let me know in the comments below. And please share this article with others if you find it worthwhile.