Last updated on 13th July, 2023 at 02:49 pm
Heads Up: For the sake of transparency, this post might contain affiliate links. If a sale is made, I will receive a small commission (at no additional charge for you), which helps keep the lights on and helps feed my cats. Please read our disclosure policy for more information.
One of the best ways to make money with Canva Pro as a freelancer is by offering design services.
Canva has made it really simple for designers to create beautiful designs that can be used for various purposes.
Designers can choose from their vast database of templates, photos, fonts, and graphics, to create anything they want.
With just a few clicks of your mouse, you'll have your own design ready in no time!
If you are looking for some great tips on how to use Canva or how to make money with Canva, this article is the perfect guide for you!
What Is Freelancing?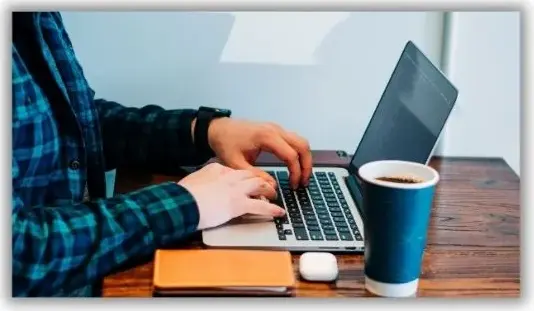 Freelancing has redefined our understanding of work in the 21st century.
It is a viable solution to the ubiquitous issue of unemployment, and everyone from college students to retirees has been known to turn to freelance when they want or need a side job.
Freelancing is a popular choice for many, whether they want to work freelance for a little while or set out on a career path.
As more and more freelancers are getting hired through online platforms, it's important to know the tools that will make you stand out from the crowd.
In this post, I'll go over how you can make money as a freelancer using Canva. With that being said, we will look at how Canva can be used by freelancers looking for alternate ways to make money from their work.
What Is Canva Pro?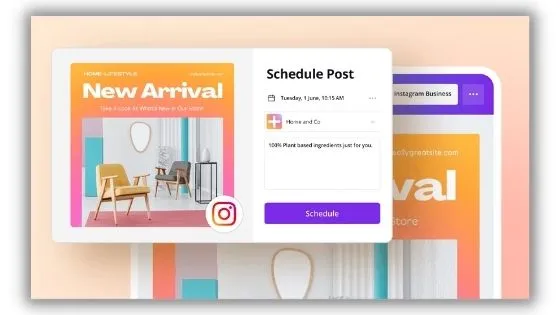 Canva Pro is a cloud-based premium plan graphic design tool that includes an intuitive interface and powerful editing tools.
This powerful design app has all the features that you need to achieve your goals and create professional designs with premium features like a brand kit, background remover, magic resize, content planner, and many more.
It is a fantastic tool that helps people to turn their design ideas into reality with just a few clicks.
It does not only provide the tools to create engaging visuals for social media profiles, but it also provides freelancers with the opportunity to use it as a money-making machine.
Canva Pro Features:
Schedule social – Schedule your social media posts with Canva Schedule.
Design Together – Create folders in your account to organize your designs. And you can get your whole team to work together in real time.
Stay on brand – Create content that is consistent with your brand by uploading your logo and fonts. Additionally, you can customize your color palettes.
Resize designs – You can easily resize your work in any design type with just a click
Background Remover – Easily remove image backgrounds, great for photos of products, headshots, and transparent PNGs.
Premium Content – No additional fee to access the entire photo, element, video, and audio library.
And many more! Using each of these features, even a beginner can easily make money with Canva Pro.
Side Note: Even though Canva does offer a free version, I strongly advise you to get the Pro version. The options for templates, fonts, and graphics are numerous. Because of that, you as a freelancer can offer more to make a lasting impression.
Related Posts You Might Be Interested In:
How Canva Pro Helps Freelancers Make Money
Designing graphics is a powerful skill for freelancers to have. These graphics can be used for social media posts, newsletters, blog post images, and much more.
But what if you don't know how to design? That's where Canva Pro comes in!
It's an all-in-one graphic design tool that can help you create any type of graphic with drag & drop ease.
No need to learn complicated Photoshop or Illustrator skills! This software company offers templates for all types of needs and offers simple tutorials to help freelancers get started quickly.
Consequently, it allows any freelancer (even a beginner) to leverage Canva Pro on any freelance marketplace to offer design services and start making money online.
What Kind of Design Services Can You Offer With Canva Pro?
Canva Pro is designed to allow users to create professional-looking graphics without the need for costly software.
With this service, you can offer your clients a wide variety of design services. You can create business cards, social media posts, flyers, and other marketing materials for them.
You can charge your clients for Canva Pro services on an hourly basis or package them as a monthly subscription.
There are also a number of template packs that you can offer as a part of your work with Canva Pro to make things simpler and more interesting for your clients.
Here are some of the design services you can offer:
1. Infographics


With the help of Canva Pro, you can create infographics that will be used in articles, blogs, and social media posts for any topic or industry. With this tool, you can create visual content that is always up-to-date and on-brand.
Click here to start designing an infographic.
2. Professional Resumes


The Canva Pro service has a lot of powerful and intuitive features that can come in handy when designing a resume. They have templates for common jobs, such as a Resume for an artist, a teacher, an engineer, a lawyer, etc.
Click here to create a resume.
3. Instagram Post/ Story


What Canva Pro does best is it provides you with hundreds of templates to choose from for your design. You can customize these templates or start from scratch to make them your own.
The best part about this app is that it's simple enough to use to make any graphic you want, yet has powerful enough editing features for professional designers to play around with.
Click here to create Instagram Post/Story.
4. Facebook Ad

It can be difficult to keep up with the latest trends and know what kind of design will really catch your audience's eye. That's Canva Pro offers a Facebook ad maker that can help you create eye-catching banners and ads for your client's Facebook page.
The Canva Pro Facebook Ad Maker is an easy-to-use, drag-and-drop interface that gives you access to thousands of high-quality images, graphics, and fonts from all over the world. Now you have everything at your fingertips to make beautiful ads for any social media platform!
Click here to create a Facebook ad.
5. Lead Magnet Design


Business owners tend to collect email addresses and treat them as digital assets. A lead magnet is what they need to offer their targeted audience in order to achieve this. However, producing one would take time and effort.
That's where you as a freelancer come in! Provide your service to design a lead magnet and then send it to your client in PDF format.
With Canva Pro's huge collection of premium templates, you can create your lead magnet virtually in no time.
Click here to create a lead magnet Ebook.
6. Logo Design


Canva Pro is, in my opinion, one of the best sites to design a simple logo. Or a minimalistic logo.
I'll just be honest here.
In the case of a more complicated logo design, you will require Adobe Photoshop and Adobe Illustrator.
Considering that, I recommend you focus on providing a minimalist logo design.
7. Youtube Thumbnail


In the wake of the pandemic, the number of video creators on Youtube and other video streaming sites has increased. Typically, these video creators tend to hire graphic designers to design their YouTube thumbnails, since they are primarily focused on delivering high-quality video content.
Canva Pro provides premium templates and design elements that help freelancers create attractive YouTube thumbnails.
Click here to create a Youtube thumbnail.
Where To Sell Your Design Service?
The creative world is always in need of somebody who can come up with a great design. Designers are in high demand and have the potential to earn a lot of money.
We've seen examples of design services you can offer to make money with Canva Pro. But where can you start selling them?
Now let's see where you can sell your design services.
1. Dribble
Dribble is a website that shares design work by designers, illustrators, and other visual artists. It is a great place to showcase your work while also getting feedback on it.
In the past few years, Dribble has focused on growth. Their new service includes a job board with a wide range of great job opportunities for freelancers, making it more appealing for them.
2. Creative Market
Creative Market is a great place to sell your design services as a freelancer if you are looking for a place that offers both the platform and resources necessary for success in your field.
It's a world-class community of designers, developers, and other creative types who share their work on the platform. It's a global marketplace that connects amazing creators like you with a community including millions of potential customers.
You can do this by opening your own shop and start earning money doing what you love!
3. 99 Designs
99designs.com is a website that connects freelance designers and graphic artists to people looking for design services and ideas. It is one of the most popular sources to sell your design service as a freelancer. This platform has helped lots of designers to find work and earn income.
Designers can start by setting their own rates for projects or bids (you can also use the suggested rates). Once you create an account, you can make a portfolio of work that will be visible to all potential clients.
4. Behance
Behance is a great place to start as it has over 2.7 million creatives from around the globe with their portfolios on display. This site not only offers job opportunities for designers but also offers projects for those who want some freelance work on the side.
5. Envato Studio
As you might know, the Envato marketplace is divided into different sections. These sections include themes, templates, plugins, music, and more.
One of the most popular sections on Envato is called Studio. The studio section includes design assets that are created by professional designers. This makes it easier for you to sell your work to companies that need some help with their branding or branding projects.
6. Fiverr
Fiverr is an online marketplace where freelancers can offer their creative skills starting from $5 for each job they complete.
A freelancer gets paid based on how many jobs they complete and also by the number of stars they get. The more jobs you complete, the better you will get ranked on Fiverr, which will help you make more money because other users will be able to see your ranking and order your services instead of someone else's for less price.
If you want to be among the best designers on Fiverr, you need a killer portfolio.
Conclusion: The TakeAway
Freelancers are often bombarded with different software, each of them promising to be the best tool for them. But this is not always the case. In order to successfully make money as a freelancer, one needs a simple and easy-to-use tool that works for them and helps them do their job better.
Freelancing gets easier with the help of online tools that can ease up some tasks, like graphic design or social media marketing, so they can focus on more profitable things.
One of these tools is Canva Pro.
Canva Pro is a design tool that provides a simple solution to design problems, without the need for any technical knowledge. It offers over 1 million templates, which are both free and paid, as well as an option to create custom designs from scratch.
This app is easy enough for someone who has never designed anything before and powerful enough for a professional designer because it offers different layers, tools, and effects so they can customize their designs at will. In addition, it comes with a great number of templates to choose from.
By now, at least you have a clear picture of what you can do to make money with Canva Pro and where you can sell your design services as a freelancer.
In conclusion, many professionals use Canva as their go-to design tool because of its simplicity and easy-to-use interface.
It has the capability of fulfilling most design needs with ease. With Canva Pro you can have access to more features, so if you think that you will need those features in the future then it is a good idea to sign up now!