Websites where you can get paid to type online offer a very convenient way to make money from home.
They are especially great for those who want to make extra cash and those who need the flexibility to work as much or as little as they want.
But the truth is, being a typist is a thing of the past.
However, in a world where many of us have a hard time finding a job, typing online as a freelance writer, transcriber, or maybe even a data entry job might just be the perfect opportunity for you.
There are many websites out there that will pay you to type.
You have to be careful though because not all of these sites will pay you for your work and it won't be easy to tell which ones will and which ones won't.
It is important to know what sites will give you the best chances of success when it comes to earning money from typing online.
If you want to make money from typing online, keep reading to learn about the many websites that offer money for typing.
Get Paid to Take Surveys Now. Easy Money.
What Is a Typing Job?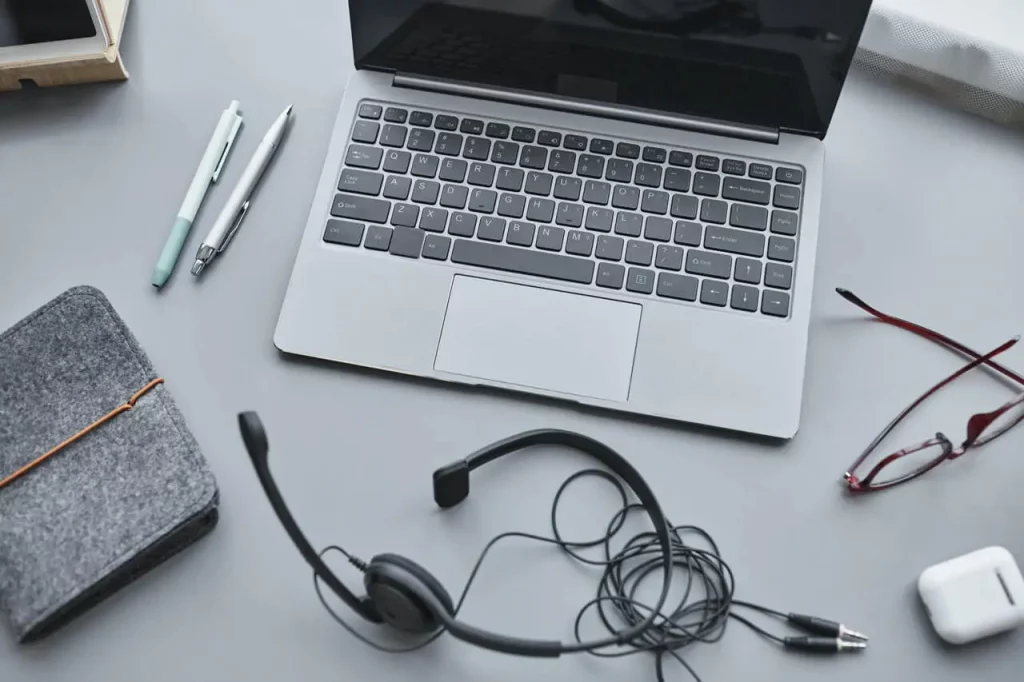 Online typing jobs are opportunities you can work on through the internet.
You could be at home or in your favorite coffee shop; as long as you have an internet connection and a computer, you've got a chance to enrich your time.
Some of the most common types of typing jobs include freelance writer, data entry, transcriptionist, captioner, translator, virtual assistant, and many more.
A typing job is not just about typing text from one document into another document or article; it also requires editing and proofreading skills which means that typists need to be able to edit their own work before submitting it for payment.
8 Websites Where You Can Get Paid To Type Online
These 8 websites can help you earn money as an online typist – they have a wide variety of jobs and pay rates.
1. Amazon Mechanical Turk (mTurk)
Amazon launched mTurk in 2005. It is a crowdsourcing platform that hires people with varying degrees of skills to perform tasks that are too time-consuming, complex, risky, or expensive for humans to do.
These tasks include translating text from one language to another, transcribing audio and video files, annotating images for machine learning algorithms, and more.
However, the payments tend to be low-paid but they can still be worthwhile if you're in it for the long term. You don't need to work a long time for the money to start adding up. You don't need to work a long time for the money to start adding up.
Good thing is, you can have the freedom to work whenever you want and complete jobs to the best of your ability.
2. Accutran Global
Accutran Global is a typing service provider that pays you to type online. The company allows you to work from home, as long as you have internet access.
They offer transcription services for any audio recordings, as well as video recordings, and webinar transcription, and can transcribe in any language.
Passing a test is a requirement for acceptance. Applicants with typing speeds of 60 wpm or higher are the best candidates for this position.
3. Aberdeen
You can make money typing online at Aberdeen.io if you can type well.
The company provides a captioning service (both real-time and offline), translation, and subtitling that enables you to make money by typing.
In case you haven't heard of live captioning, it is a process of displaying text on a screen as a talk is happening.
It is usually done in real-time, with the captions being displayed on a screen in front of the speaker.
With that being said, have a look at the requirements below if you wish to get paid as a live captioner.
Ideally, you should be able to type 180-220 words per minute.
You must have real-time closed captioning software on your computer.
Two computers are a must; one is for backup.
It is necessary to have three phone lines; one has to be a cell phone if it works at home.
You must have backup internet.
Work can be done fully remotely, which is a big plus.
4. MicroWorkers
Microworkers.com is an online platform that connects employers with freelancers.
You can find short tasks to do on the site, and get paid for them in the form of micro-works, which are small jobs that take less than a few minutes to complete.
Among the short tasks are typing jobs.
It provides various kinds of micro-jobs, including transcription, translation, data entry, product testing, and online research.
Depending on the type of jobs you selected, your skill level, your ability to complete the job, and how quickly you complete it, your wages will vary.

5. Rev
Rev.com is a transcription company that offers transcription jobs to anyone who can type.
The company offers a variety of transcription jobs like audio, video, and conference calls. The rate for these jobs varies depending on the type of work you are transcribing, the turnaround time required, and your skill level.
Once you sign up, you'll need to take a grammar and English quiz, then send a sample of your work.
This website offers you a great way to make money in your spare time and can be done from anywhere with an internet connection.
You can work as many or as few hours as you want on any day of the week with no commitment or schedule required.
Here are some related posts you might find interesting:
6. Babbletype
Babbletype is a transcription service that pays you to type. It's a simple and easy way to earn a living.
If you're looking for work, have a lot of free time, and are willing to do some typing, this might be the perfect opportunity for you.
The company offers transcription jobs with no experience required and pays you generally from $0.40 to $0.80 per audio minute transcribed. You also need to take a test to qualify for other types of transcription jobs.
7. SpeakWrite
Speakwrite is one of the best places to work remotely. You can work from home or any location you want with a wifi connection and full flexibility on your hours.
The company offers a transcription service that allows you to make money by typing.
The website transcribes audio files of all types including interviews, phone calls, videos, virtual meetings, etc.
What are the potential earnings on this website?
According to the website, you can earn an average of $450 monthly with a top earning of $3,400 per month along with bonuses, incentives, and extra rewards.
8. TranscribeMe
TranscribeMe is an online transcription service that allows people to earn money by typing out audio files.
The service pays its users per minute of audio they transcribe, and it offers a variety of work opportunities to suit a wide range of abilities.
At Transcribeme.com, you can earn between $15 and $22 per audio hour with top monthly earnings of up to $2,200 (average monthly earnings are $250).
You can work as much or as little as you want. Furthermore, there's no need to look for work – it comes straight to you.
FAQ – Get Paid To Type Online
1. Can I really get paid to type online?
Yes, you really can get paid to type online. There are many websites that pay you to type. These sites offer a time-consuming service and have a need for fast typists. The majority of these sites are legitimate and safe, while some may be scams.
2. What equipment do I need to get the job done?
If you want to get paid to type online, you'll need a high-speed internet connection and a laptop or computer with a good ergonomic keyboard. You may also want to invest in a headset and foot pedal (this is optional).
3. How much can I earn with this typing job?
The payment rate is depending on the type of job you completed. For a typist, you can expect a payment between $7 to $40 an hour. As for a transcriber, it's between $15 to $ 45 per hour. Keep in mind that the more experienced you are (with accurate typing speed), the better your pay will be.
4. Can a student apply for this typing job too?
Short answer, yes. To be precise, you have to be 18 years of age. It's absolutely possible to get paid to type online if you qualify for all of the websites listed above and make sure you have a PayPal account.
5. What skills do I need to be a typist?
Basically two skills. You must be fast at typing and have good hearing. Additionally, you need to have good proofreading skills.
6. How to learn to type faster?
In order to type faster, you should start by learning the Touch-typing method. Keeping your hands still is the key to this. Use all eight fingers and place your thumbs on the space bar. Practice typing this way until it becomes second nature. Finally, you should also take a typing test in order to measure progress.