Last updated on 28th August, 2023 at 02:07 pm
If this is the first time you heard about affiliate marketing, I first want to welcome you! You are in the right place.
Easily said I got you covered. Well, affiliate marketing is just a modern interpretation of a very old concept which is getting a commission on the sales you made. 
In other words, you introduce a product/service to your readers/friends/customers and earn a commission on any sales from the customers you send to the product/service owner.
For example, one of my favorite "How To Lose Weight" programs is Custom Keto Diet (my affiliate link) where the method provided is totally proven and easy to follow. If you click on my affiliate link and make a purchase, you won't pay a penny more, but I'll get a small commission, which helps keep the lights on.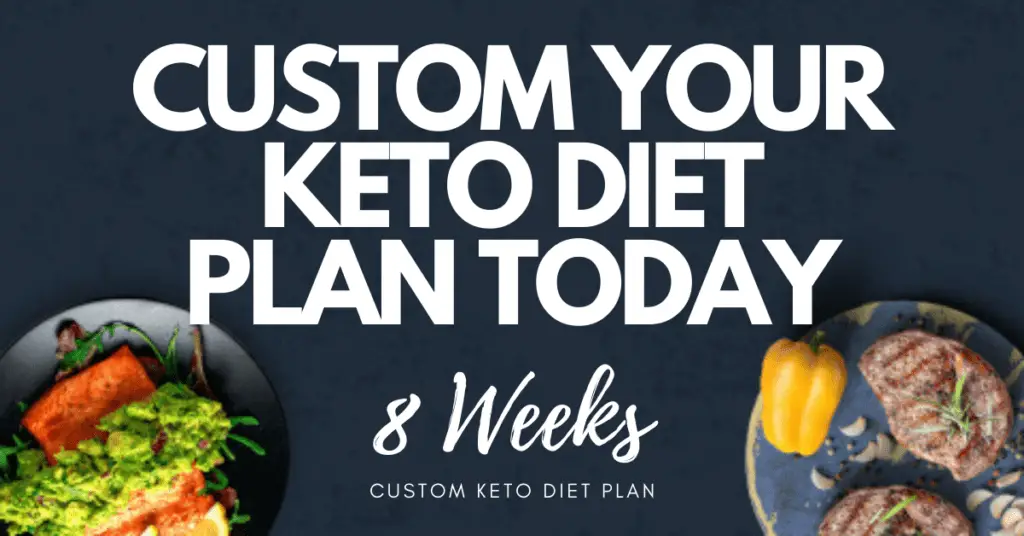 Bam! That was an example to show you guys how it works. Besides putting your links in your blog, you may also utilize social media (Facebook, Instagram, Twitter, YouTube, etc.) in order to promote your affiliate links.
Why Affiliate Marketing?
I'll just list you guys the top 3 reasons why you should get to know more about affiliate marketing.
1. Make money while you're sleeping – If you own a blog, you can monetize your blog even when you are still sleeping. It'll literally make money for you 24/7 every day. Do you want to start creating your own blog now? Worry not. Check out this How to start a blog to help you get started.
2. Choose thousands of products/services – You can easily choose from thousands of products and services related to your interests and earn money. It's not that hard to find an affiliate program out there that will pay you high commissions.
3. Free yourself from the hassle of creating products/services – Don't waste your time and energy creating products and services from scratch. Not to mention the cost and time you have to spend.
Affiliate Marketing Glossary.
Affiliate or Publisher: As an affiliate marketer, you own an online or social media platform to promote the merchant or the advertiser's product link and promote the deal to your audience. If anyone from your audience makes a purchase from your unique link, you'll earn a commission.
Merchant or Advertiser: This is the owner or creator of the product/services that you promoted. The merchant will keep track of the clicks attributed from your online or social media platform and pay you a commission.
Affiliate Network: It's an online marketplace where product owners (Merchants) list their products so it'll be easier for the affiliates to find products/services to sell.
Affiliate Program: Basically, it's a program set up by the merchants to pay commissions to affiliates when referring people to their products.
Affiliate Link: A specific/unique URL that contains the affiliate's ID or username. Advertisers use affiliate links to record the traffic that is sent to the advertiser's website.
Commission: Percentage of the total sale or amount of money that is paid to the affiliates.
How To Make Money With Affiliate Marketing?
So this is the part that you guys really want to know more about, yeah? It's like a million-dollar question that you are eager enough to dig the answer.
I will try to make it simple and easier for you to understand. Ok! Fasten your seat belt and let's get into it now.
Step 1: Choose your niche
For your information, the top three niche markets you should consider as an affiliate.
Wealth and Money: Making money online, affiliate marketing, stock exchange market, multi-level marketing, etc.
Health and Fitness: Diet and weight loss; healthy eating; quitting smoking; group fitness for women, etc. There are many opportunities to start an online business in the health niche
Romance: Online dating, attracting the right partner, marriage counseling, getting your ex back, etc.
Step 2: Choose a product to promote
Once you have decided which niche you would love to go for, then you just have to choose from thousands of products from the affiliate network such as ShareASale, Amazon Associates, Convertkit, etc.
Step 3: Set up as an affiliate
You'll have to apply, be approved, and provide the necessary information in order for you to get paid. What is that information?
For example, your personal contact information for tax and reporting purposes, and your bank account (of course for you to receive your money).
On the merchant side, they are going to provide you with a unique link that you will use every time you post the products on your social media platforms.
Step 4: Start your engine and start promoting!
When comes to promoting, the sky is the limit. It's up to you guys on what method you wish to use.
To name a few, you may promote the products on your own blog, Facebook, Instagram, Twitter, or even YouTube.
For a beginner; it'll take quite some time for you to earn your very first dollar. Unless you already own a thousand lists of subscribers, then that is a different story.
All I can say is, NEVER GIVE UP! Don't let the emotions pull you down. But once you made it (even if it is just $10) you'll get the engine rocking!
So that's pretty much about it. Remember, without action, your car won't move even an inch! Start planning today and get moving.
The dream of making money while you sleep is not just a silly fantasy. It's completely achievable!
All your efforts will pay you back with that fantastic sound "Ka-ching" deposit into your bank account. I wish you guys all the best!