Let me just be honest. At first, I was very skeptical about the idea of making money on Youtube. My Google search history shows numerous results on how to make money on Youtube.
I had never created a YouTube video before. I didn't know what to do, or what equipment to use. But I knew that I wanted to make money on YouTube.
Can I really make money with Youtube? Is it possible for me as a beginner to create high-quality content on Youtube? What if I failed?
Well, those questions keep boggling my mind. But not after I received my first $100 with Youtube.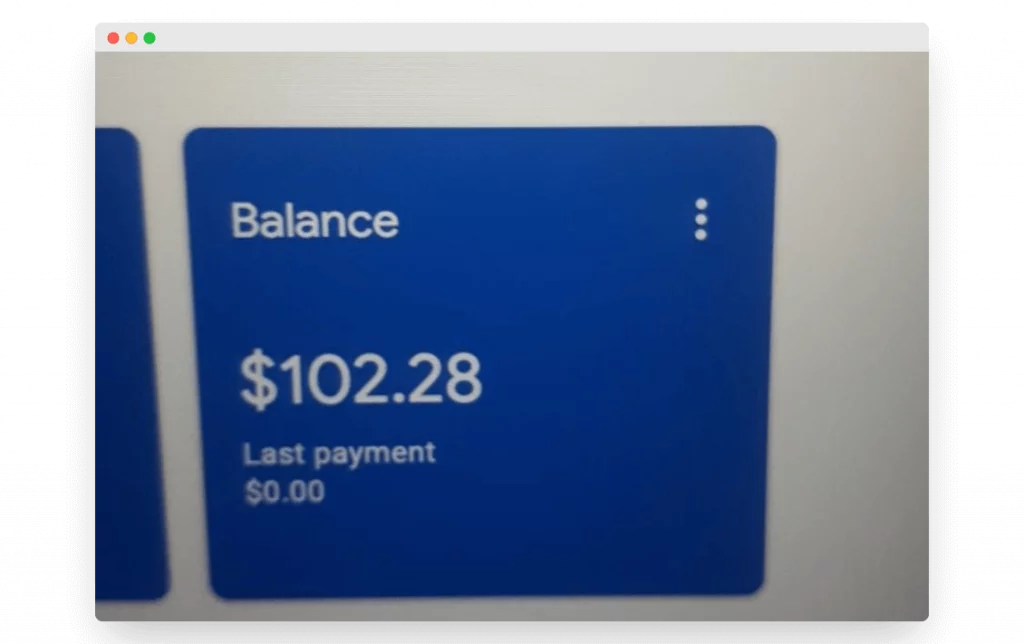 Note: I have no intention to reveal this YouTube channel and it will stay anonymous at this point. I have my personal reasons not to disclose it.
Heads Up: For the sake of transparency, this post might contain affiliate links. If a sale is made, I will receive a small commission (at no additional charge for you), which helps keep the lights on and helps feed my cats. Please read our disclosure policy for more information.
YouTube is one of the most popular video streaming platforms in the world. It is a great place for both beginners and experts to make money.
I am one of those beginners who started making money on YouTube and I am still learning how it all works. But I have learned some things that I would like to share with you.
Bear in mind that this will take time and effort, but it will be worth it in the end because people will start following your channel and subscribing to it, which means that they are more likely to watch your videos when they are uploaded.
Before we dive in, let's have a look at how you can monetize your Youtube channel.
5 Ways You Can Make Money With YouTube.
There are many ways to make money with Youtube. With the rise of influencer culture and social media, Youtube has become a great platform for people to make money. Here are the five different methods you can use to monetize your Youtube channel.
1. Monetizing Through Ads
You can make money by placing ads on your videos, which will earn you a share of the revenue generated by those ads. It is one of the most common ways people monetize their Youtube channels. And this method earns me my first $100.
2. Selling Merchandise
You can sell merchandise like t-shirts, mugs, or hats with your logo on them in order to generate income from your channel. You may create your merchandise shop with Redbubble for instance. This is also a very popular way for people who want to monetize their Youtube channels.
3. Sponsorships
If a company is interested in sponsoring your videos, they will often reach out to you first. If you have a large following built up on YouTube and the company believes that their product would be a good fit for your audience, they might approach you.
4. Affiliate marketing
If your channel has good content, you can join any affiliate network such as Clickbank, Amazon Associates, ShareASale, CJ, and many more. They provide you with different affiliate marketing programs to promote their products on your channel. So for instance, when a subscriber clicks on your special affiliate link, you'll get the commission. That simple.
5. Channel Membership
This feature is enabled once you reached 1000 subscribers. Basically, it allows you to charge a monthly fee in order for your subscribers to view your exclusive content.
Now that you have rough ideas on how you can monetize your YouTube channel, let's dive deeper into how you can get started.
Here are some related posts you might find interesting:
How To Get Started on YouTube
Step 1: Choose Your Niche
Choosing the right niche is a very important step in the process of making a successful YouTube channel. It's important to not only choose a niche that you know well and have an interest in, but also one that has a lot of potential for growth.
The easy way to choose a niche is to make sure that you understand your audience. What are their interests? Are they primarily watching video game streams? Or are they more interested in tutorials, reviews, and product unboxing videos? Make a list of the niches that you think would be good for this channel and start narrowing down your list.              
Step 2: Create a YouTube Channel
You can find the "Create Channel" button at the top of the page. Once you click it, you will be asked to enter your email address and create a password for your account.
Once you are done with this, click "Next Step" and click on "Create Channel" again. You will be taken to the page where you can edit some of the settings for your YouTube channel. You can change the name of your channel and add an icon or background image in this section too.
Since these are pretty straightforward steps, I'll keep it this short. Should you need further instructions, you may refer here.
Step 3: Start Creating Videos
The following is where I will explain my video creation process. I will start by gathering data and making a list of points that I want to cover in my video.
Step 3a: Scripting the Video
I can't deny that the process of scripting a YouTube video can be challenging and time-consuming. However, with an AI writing assistant tool like Rytr, you can have a script for your YouTube video ready in a matter of minutes. This is the key to completing the process of scripting my YouTube videos within 1 hour.
For your information, Rytr has no special use case to create a video script, but we can still use it by selecting the "Blog Idea & Outline" as per the screenshot below.

Here are the steps:
Select your language. In this case, I selected English.
Choose your tone. I would recommend choosing Casual.
Then you may select "Blog Idea & Outline".
Enter your primary keyword (your video topic)
Select the number of output variants (you can choose up to 3)
Lastly, select the creativity level.
Step 3b: Finding Stock Videos
Many content creators are turning to stock videos for their channels. These videos are created by a team of filmmakers, designers, and animators, providing an easy way to find quality stock video footage from one place.
These videos are customizable in duration and style and can be used for a variety of purposes. Just a friendly reminder, even if it is free for commercial use, it would be wise to double-check the description of the video you wish to download. Just for precautions.
Some of the best free stock videos websites:
Mixkit
Life of Vids
Pexels
Pixabay
Artgrid
Videvo
Step 3c: Start the Editing Process
Video editing is an essential part of the filmmaking process. Whether you are making a short film, documentary, or advertisement, the video editor will make all the decisions that determine the final product.
There are many different types of editors. However, editors will generally specialize in a specific field such as sound design or color correction.
That sounds too professional, aren't they? Since this post is about making money on YouTube as a beginner, let's just make it simple.
For the editing process, I prefer the InVideo tool. Why? Because it offers a variety of templates to make the editing process easy.
Unlike many other tools, you can use their pre-made template to start your project right away, without having to go through all the steps of setting up a new project.

Another thing I like about InVideo is the voice-over function. The voice is natural and sounds real. Try it out!
Step 3: Create a YouTube Thumbnail & Upload Your Video
Video thumbnails are an important part of any video marketing campaign. They help viewers quickly understand the content of a video and convince them to click on your video.
To produce an eye-catching thumbnail, try following these tips:
Keep your image in the center of the screen.
Use a contrasting background against your image.
Use lots of color and movement.
Highlight important parts of your image with text or other visual cues that are easy to spot on smaller screens.
I personally use Canva to edit my thumbnails. With their pre-made templates, you can easily customize the template with your brand settings.

If you have an extra budget, you may hire a graphic designer from Fiverr for a cheap price.
Graphic Designers from Fiverr are not only affordable, but they also provide quality work. You can hire them for as little as $5.
Step 3e: Optimizing the Video
Videos are a powerful way to deliver your message, but only if they're easy to find. Optimizing your video by including a relevant title, accurate tags, and descriptions, and appropriate metadata is an important step in promoting it.
A tool that can help you with optimization is TubeBuddy. TubeBuddy is the best YouTube video optimization tool. If you're a YouTuber, it is essential to have TubeBuddy in your arsenal of tools. It's an all-in-one service, connecting you to everything you need to manage your channel.
Step 4: Be Eligible for the YouTube Partner Program.
To start earning money with ads on Youtube, you need to join the YouTube Partner Program. This will allow you to monetize your videos and make money off of them.
As this post is written, here are the requirements:
You must adhere to all of the YouTube channel monetization policies
Live in a country where YouTube Partner Program is available
Have no active Community Guidelines strikes
Your channel needs to have at least 4000 watch hours in the past 12 months
Have more than 1000 subscribers
Linked AdSense account. Refer next step.
Step 5: Setup Google AdSense Account To Get Paid on YouTube
To get started, sign up for an AdSense account and link it to your YouTube channel by following these steps:
Sign in to your YouTube channel, click on your profile picture and select 'YouTube Studio'.
In the left menu, select the Monetization tab
Click the Start button on the Sign-up for Google AdSense card.
For more detail step by step, you may refer to this guide by Google.
Step 6: Don't Stop Creating Contents
To be successful on YouTube, you have to create content consistently. You also have to keep on posting that content, even if it's not good because it could get better with time and practice.
One last thing to keep in mind is don't violate YouTube guidelines. Don't use copyrighted music or images that aren't your own.
Make sure your video is relevant and interesting, and don't include anything that might be offensive or inappropriate for younger viewers.
How Much Money Can You Make From YouTube as an Individual?
Many people who have a talent for making videos and uploading them to YouTube, would like to know how much money they can make from these videos.
The answer to this question depends on many factors such as how many views you get, how often you upload new videos, what type of content you upload, what country your audience is in, the ad quality, and the amount that advertisers pay for each view.
Some YouTubers are able to earn a good living from their videos, with some earning more than $100,000 per year.
Generally speaking, it is safe to say that you should expect to make around $3 – $5 per 1000 views of your videos.
How To Get Your First 1000 Subscribers on YouTube
The first 1000 subscribers are the hardest to get. Here are some tips that will help you get your first 1000 subscribers on YouTube.
Create a video with a clear introduction and then ask the audience what they want to learn about next.
Make sure that you have an interesting thumbnail image of your video. The thumbnail will be shown when people search for videos on YouTube so make sure that it is eye-catching and relevant to the content of your video.
Always upload new content regularly, this will keep people coming back to see what you have uploaded next and it will encourage them to subscribe too!
Place YouTube subscribe link in the video description. You can get your channel URL via the channel homepage. And don't forget to add ?sub_confirmation=1 at the end of your URL. This will trigger a popup to your audience asking them to subscribe to your channel.
Comment on other videos, share other people's videos, like other people's comments and add value in any way possible – this can be anything from a funny quote to an interesting observation.
Keep making short videos as much as you can. Videos of less than 30 seconds tend to gain more subscribers because people are more likely to enjoy watching short videos. Additionally, the Subscribe button is highly visible at the bottom of the screen.
Should You Buy YouTube Subscribers?
Honestly speaking, this is totally a red flag for me. There are some downsides to buying YouTube subscribers that you should know about before deciding whether or not it's worth it for you:
The subscriber count is not an accurate representation of how many people actually watch your content.
It takes time and effort to create great content; buying subscribers won't help with this at all.
Buying subscribers can result in negative social proof.
YouTube doesn't like this. Long story short, you will be violating their policy.
There's a high chance you can get your channel terminated.
Wrapping Up: Start Your Own YouTube Channel Today
YouTube is a video-sharing website that offers an easy way to share your thoughts with the world.
It has become one of the most popular websites on the internet because of its user-friendly interface, ease of use, and ability to provide entertainment for all ages.
In addition to being entertaining, YouTube can also be a great tool for creating your own business. With over 1 billion active users every month, there's no better time than now to start your own YouTube channel today!
I'd love to know what method of monetization you prefer. Let me know in the comment. Thanks for reading. Signing off now, cheers!